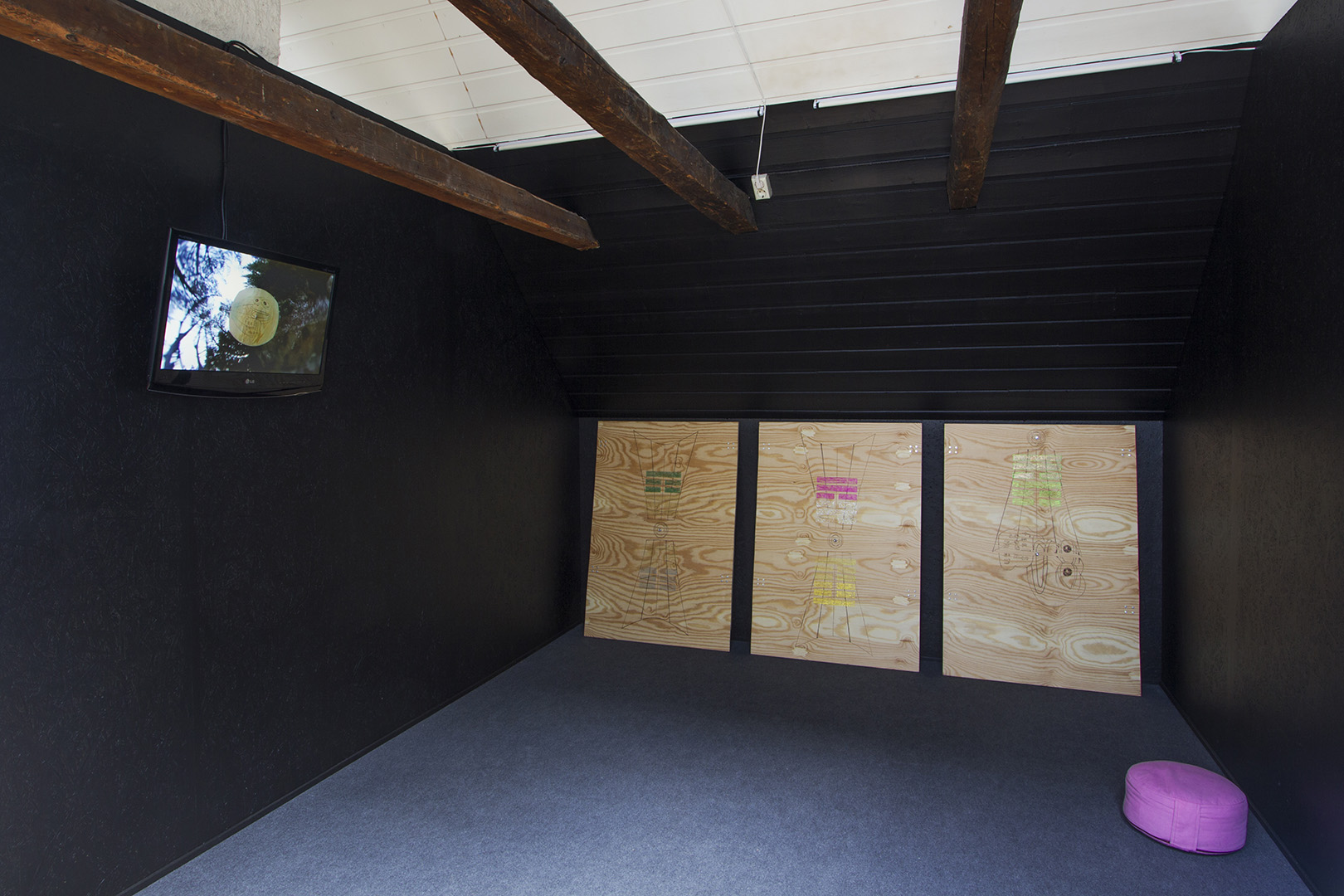 Warptime! (2018)
Installation view, Prosjektrom C4
Warptime!
HD video with 2-channel audio, 11'31" loop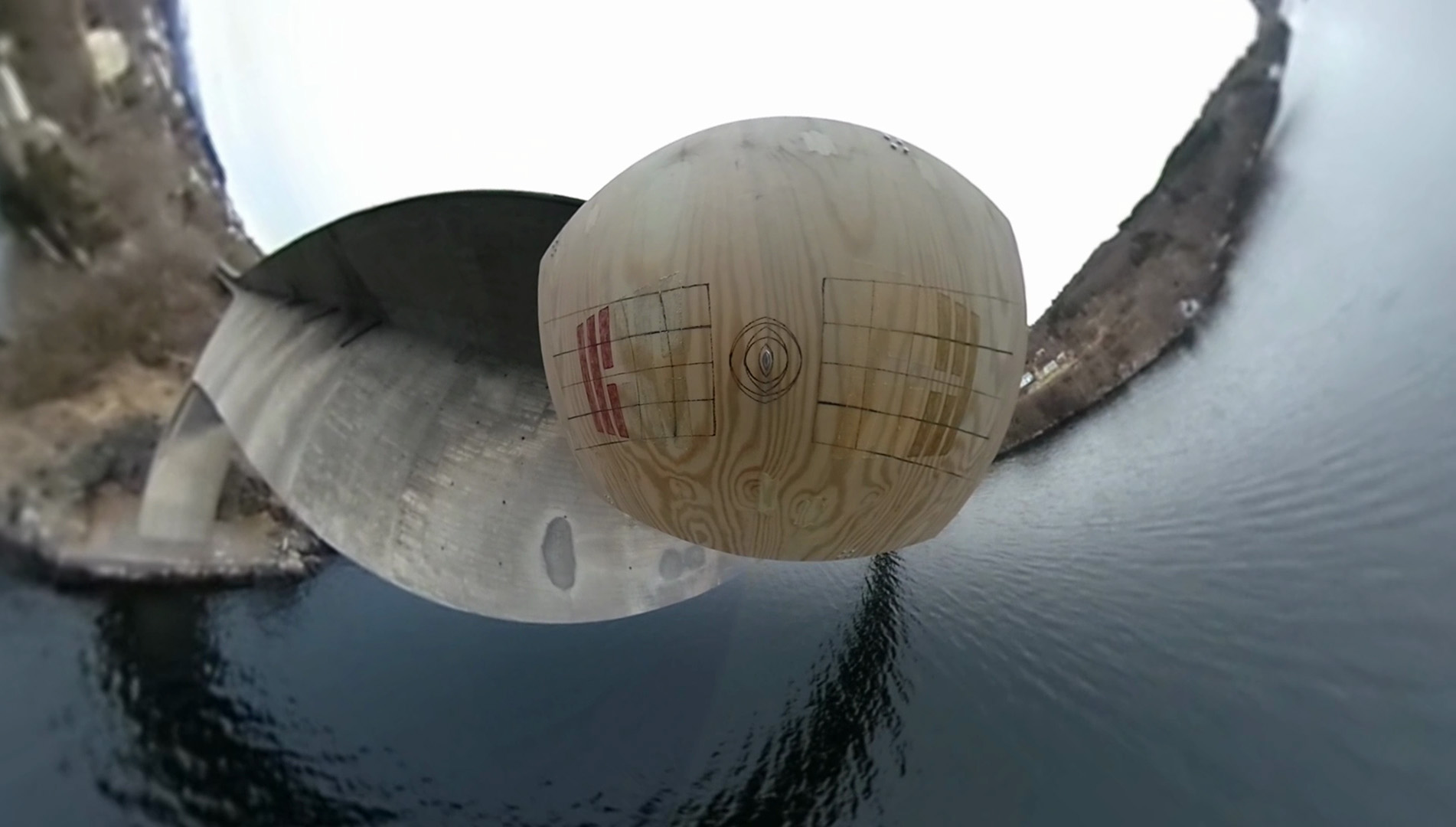 Warptime! (2018)
Video still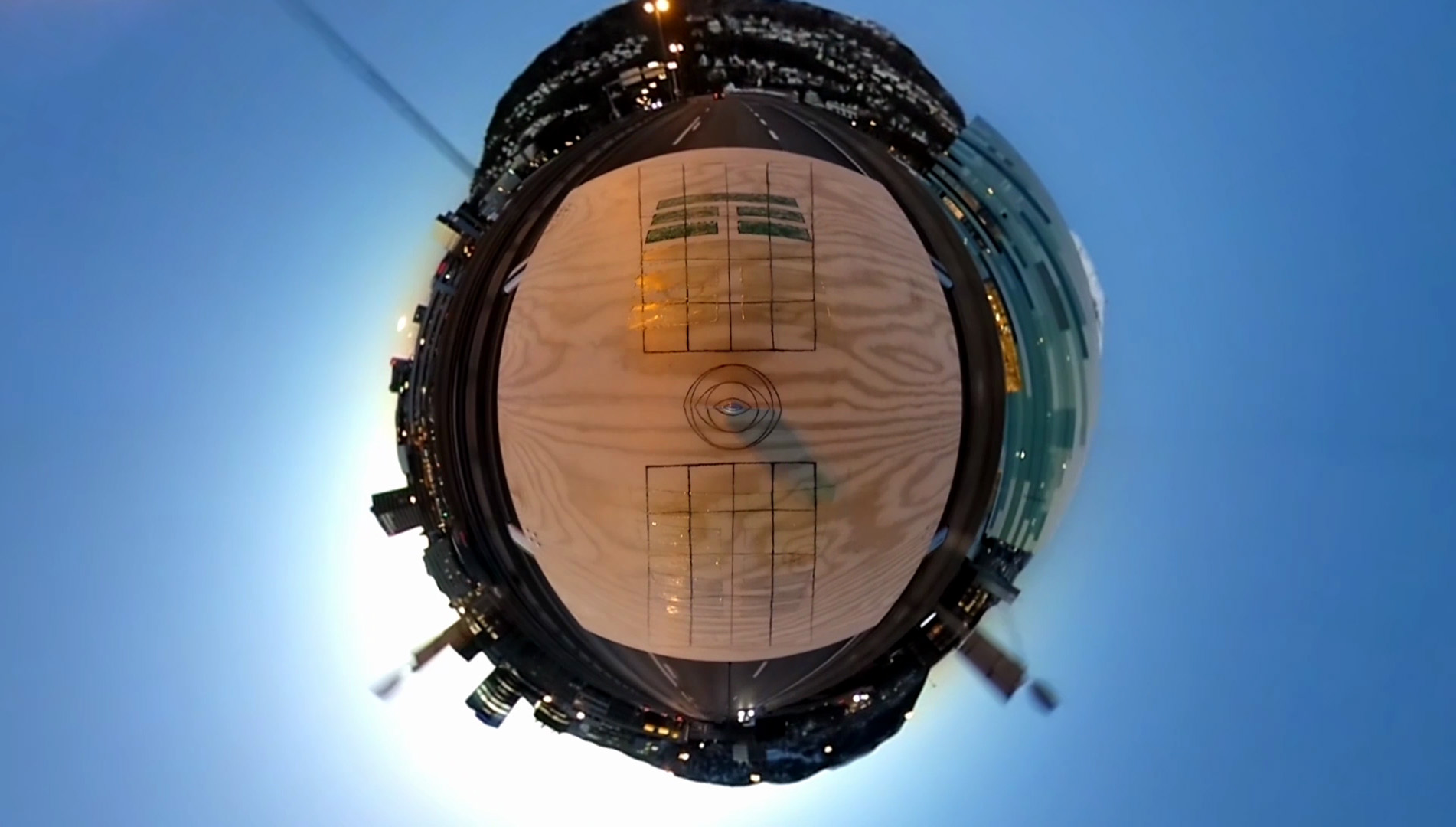 Warptime! (2018)
Video still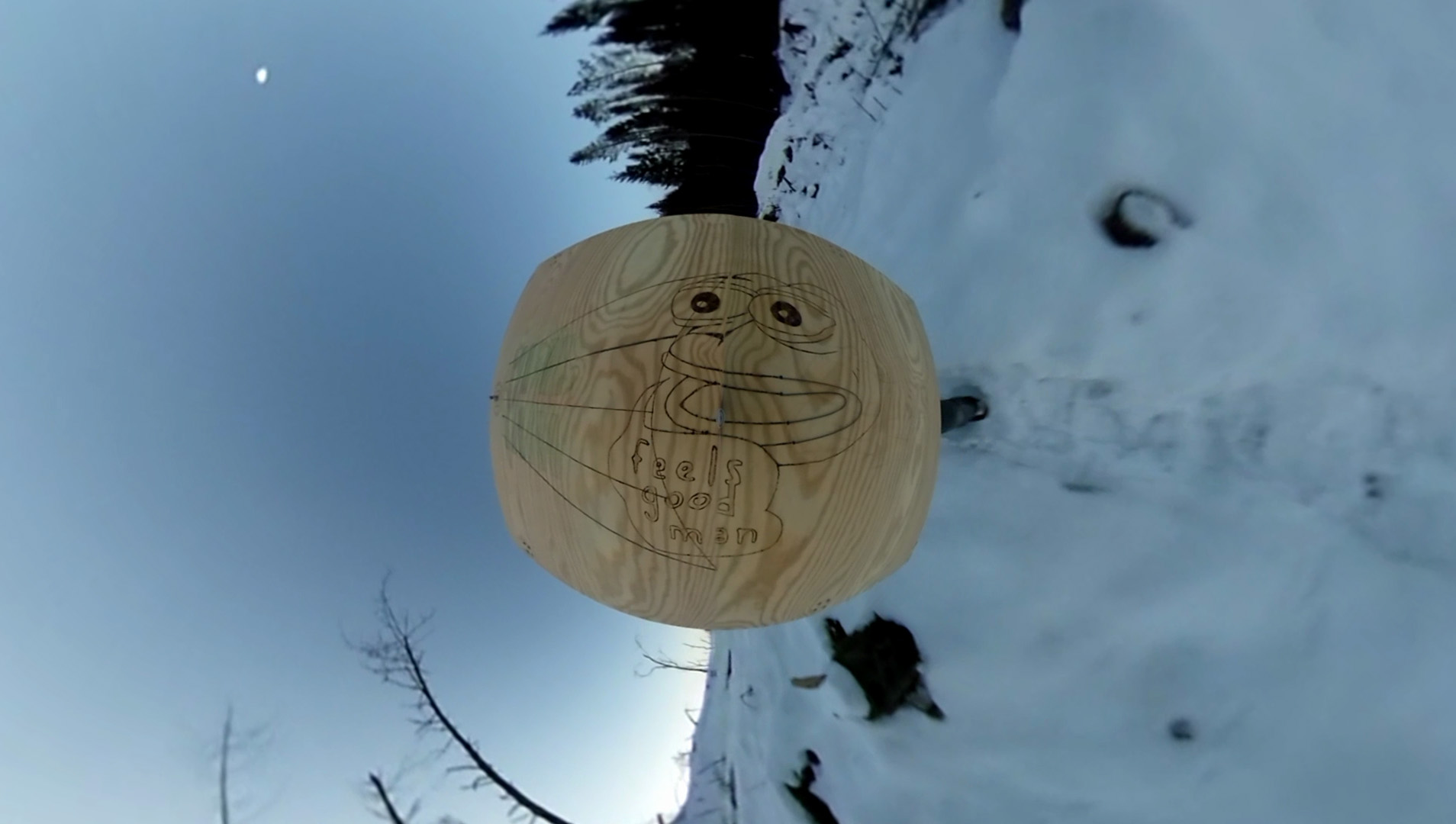 Warptime! (2018)
Video still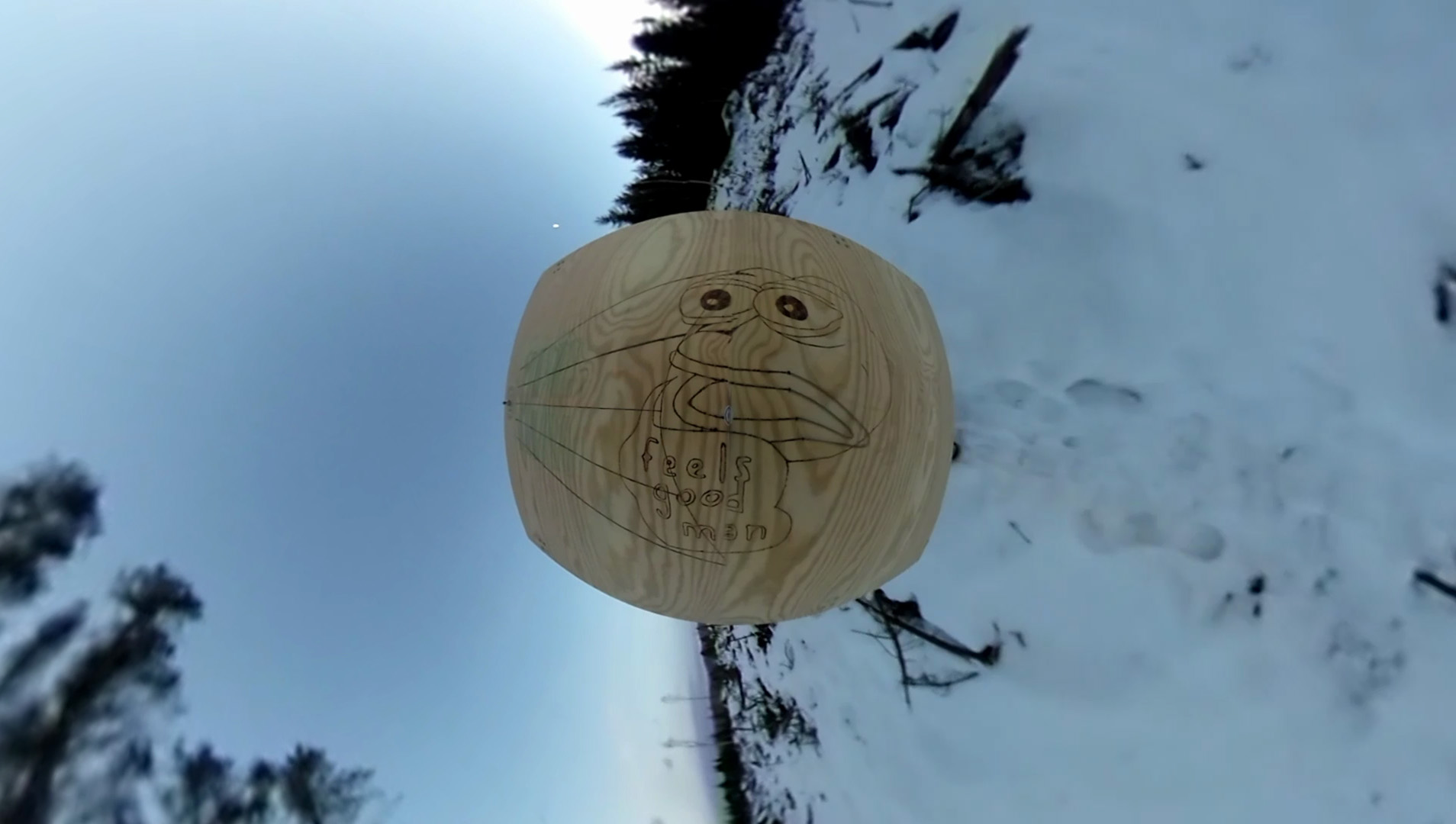 Warptime! (2018)
Video still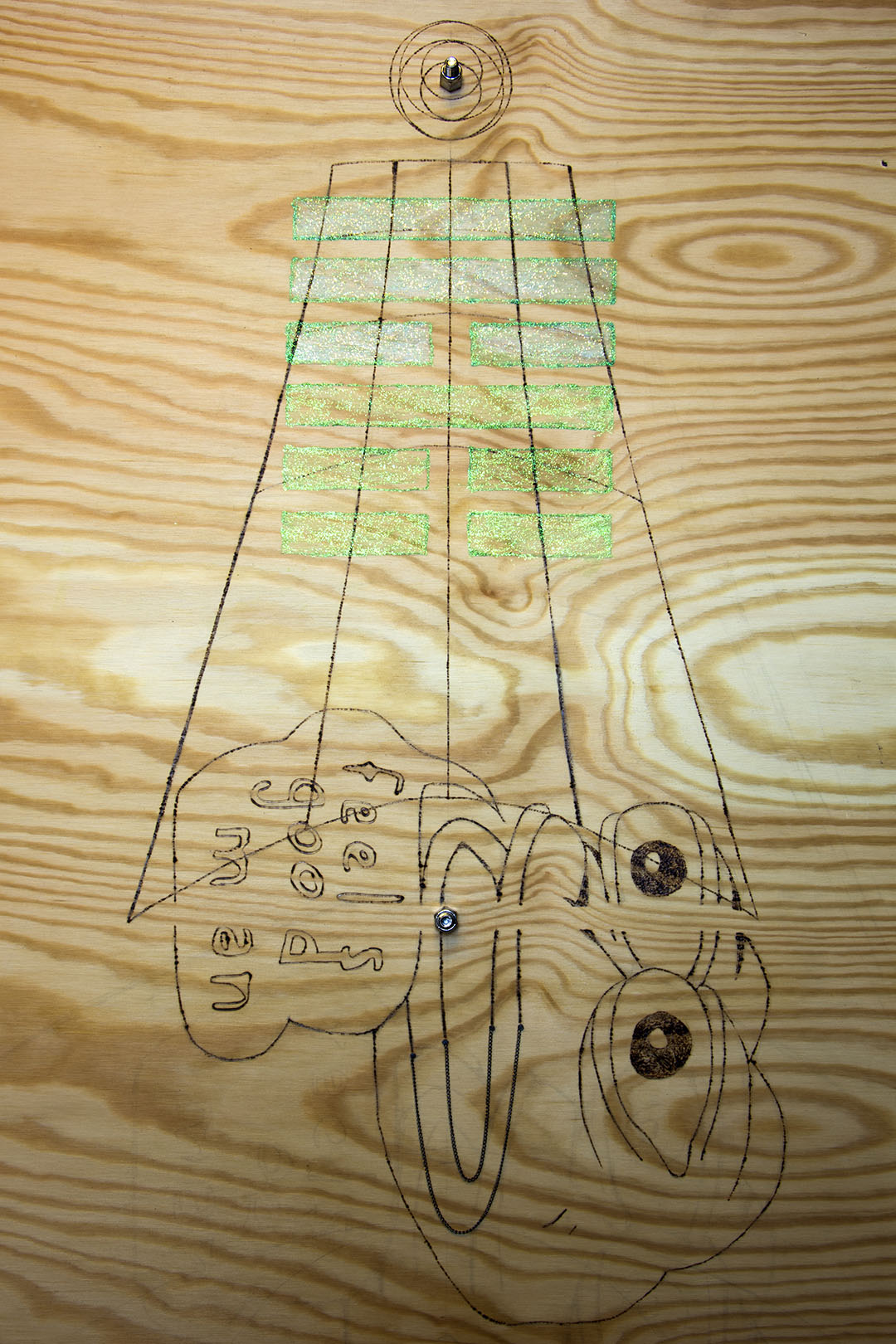 Warptime! (2018)
Detail
Woodburning, glitter glue, metal, plywood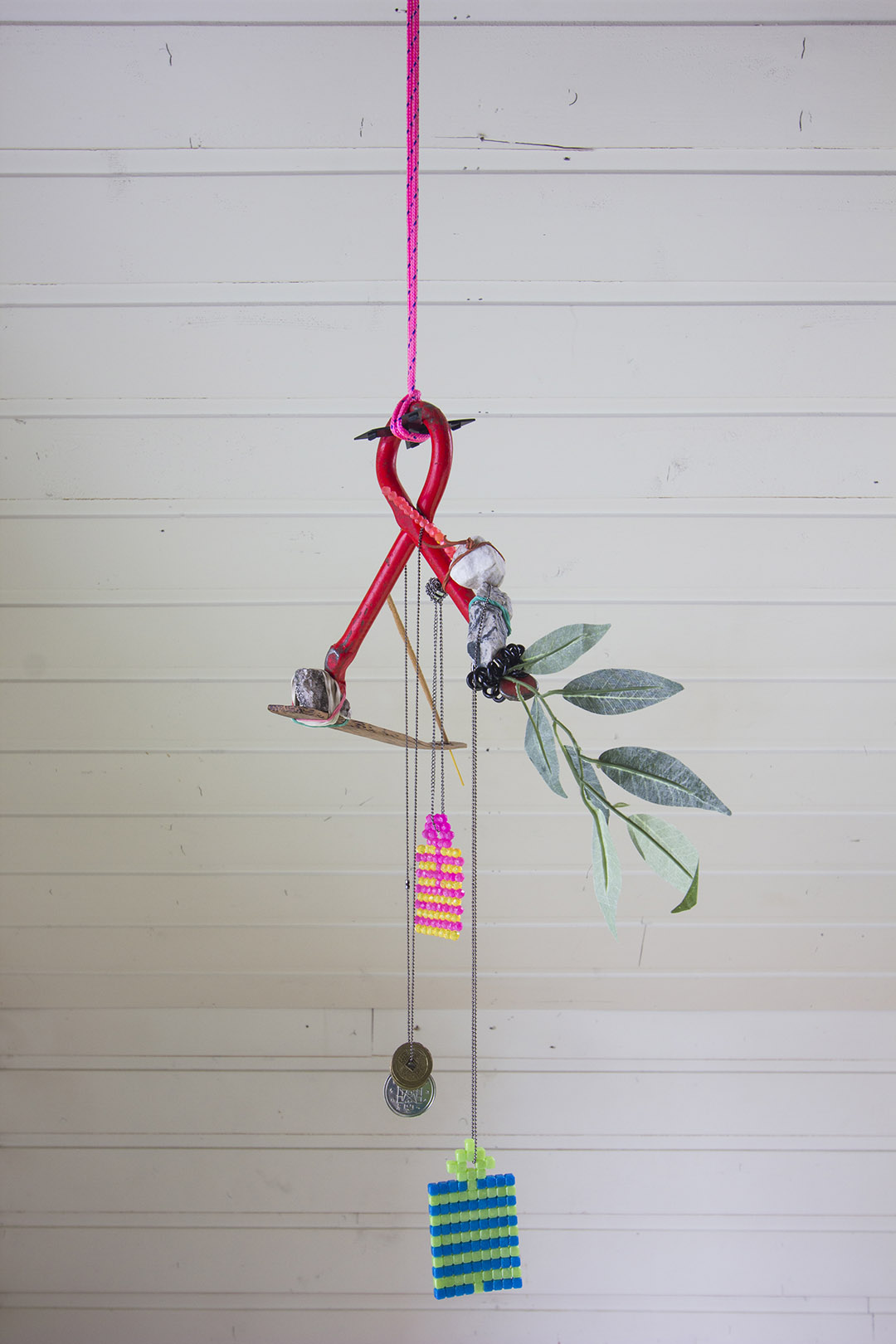 Warptime! (2018)
Assemblage with additional I Ching readings (Harmony & Critical Mass)
Hung over staircase in C4 entrance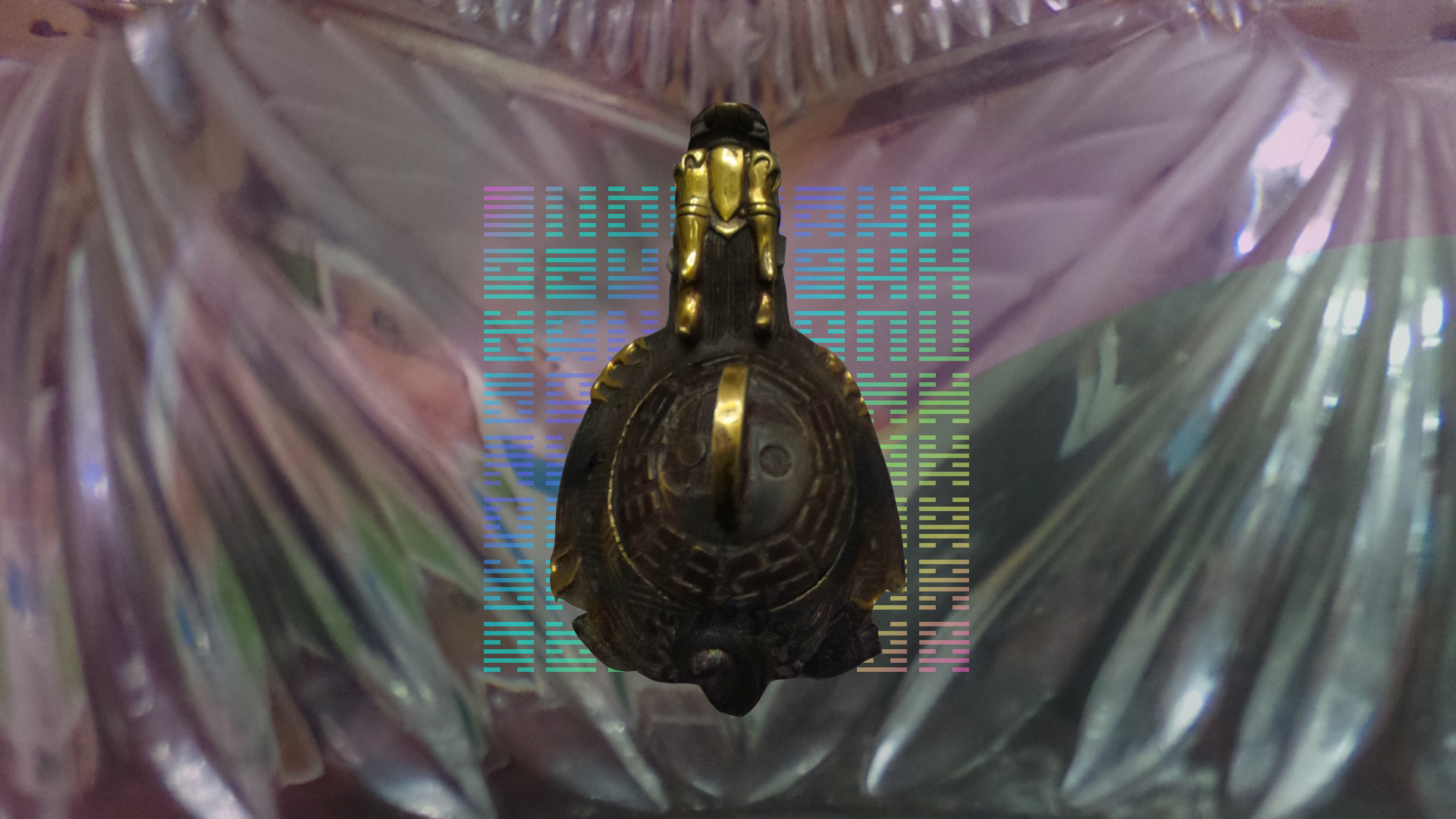 Warptime! (2018)
Digital collage used as promo image
WARPTIME!
Chance came to be utilized as a fourth medium; the very absence of an immediate meaning in chance permitted a deeper meaning to come to expression in it.
-I Ching or book of changes, The Richard Wilhelm translation
Novelty seeps into time at a variable rate that can actually be mathematically described using the forms inherent in the I Ching. The UFOs seem to come from eternity.
-Terence McKenna
Our God is change and our religion is understanding.
-The Aztec, New Mexico Extraterrestrial Biological Entity
Pepe is whatever you say he is, and I, the creator, say that Pepe is love.
-Matt Furie
Iterations shown at K4 Gallery, Oslo (March 2018) & Prosjektrom C4, Bergen (August 2018)
K4 exhibition curated by Bjørn Hatterud & Adam Sindre Johnson
C4 exhibition curated by Gabriel Kvendseth